Thinking about global society in terms of countries and regions
Today, with the advancement of globalization, the concept of national borders is becoming increasingly ambiguous.There is a growing need to rethink the framework of the world and reconsider the relationship between nations.Central to this is the notion of "global history," which looks at history from a global perspective, beyond the framework of national or world history.The Course in Global Relationships focuses on a wide range of topics, such as borderless multinational corporations, the movement of people across national borders, and changes in food culture, allowing students to understand social, cultural, and economic trends in a global context.Students in this course will learn how to act decisively and tackle global issues, including how to launch a social business.
Subject Highlights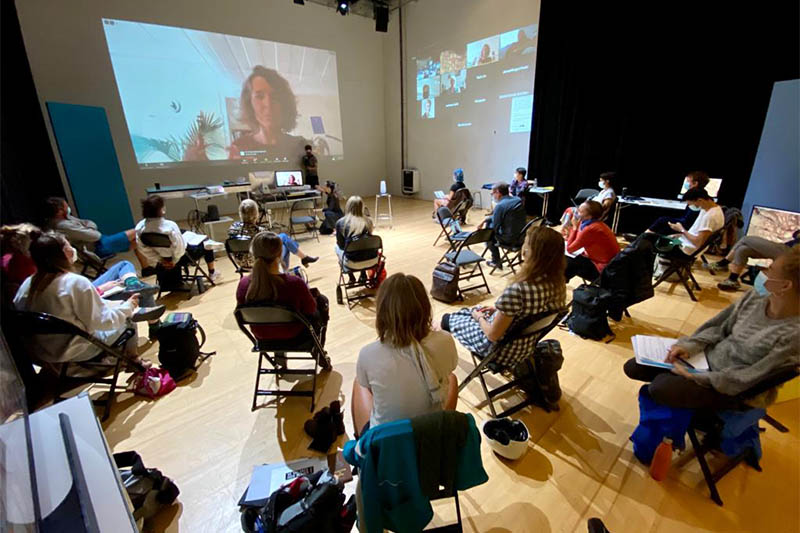 Multinational Corporation Theory
In Multinational Corporation Theory, students reflect upon the global expansion of private companies from various perspectives, including: direct investment; marketing; human resource development; the lifetime of a product from the procurement of raw materials and components to manufacturing, sales, and finally consumption; political influence, and social change.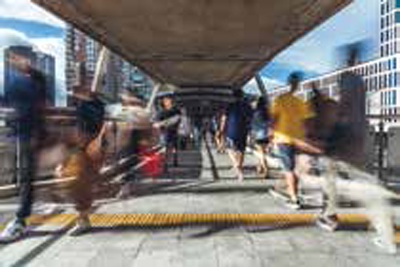 Population Policy
In Population Policy, students learn about the issues caused by demographic change by studying specific examples such as economic stagnation brought on by population decline or food and energy shortages due to population growth.They then consider population policies by looking at causal factors (birth, death, migration) and socioeconomic phenomena.
What You Will Learn
The ability to understand the movement of people, goods, and money from a global perspective
The ability to consider specific measures in order to provide solutions to global issues
The ability to connect people and societies across national borders
Examples of Graduation Research Topics
Study of the Media of Cultural Transmission and Technological Innovation
Entrepreneurship, Proposals, and Emergent Ideas for Cultural Projects that Span National Borders and Cultures
The African Union and Pan-Africanism
The Progress of Modern Education in Senegal and the Role of International Organizations and NGOs Today
Careers
Career Opportunities
Planning, marketing and sales at international companies, domestic and international cultural event organizer, entrepreneur, and many more

Major Employers
International companies (trading companies, manufacturers, overseas companies), publishers and internet publications, social business-related companies, NPOs/NGOs, and many more
Voice
NISHIZAWA Kotono

Current Student

Researching the Future of the Automotive Industry Overseas

I first learned about the Department of Global Studies when a teacher recommended it during my high school career guidance. I was particularly drawn by the fact that the program offers two fieldwork experiences abroad, one short-term and one long-term, as well as the small class sizes that would help build better teacher-student rapport. The COVID-19 pandemic dashed my plans for short-term fieldwork in my first year, but I'm looking forward to the long-term program in my third year. Given my passion for automobiles, my research interests center around topics concerning the global automotive industry, current import and export trends, as well as its outlook for the future. I am currently using my professor's seminar to prepare for my long-term fieldwork, and I have decided to go to Turkey to study the situation regarding secondhand vehicles. There is a lot of material to cover, from creating surveys to studying the vehicular history, as well as their future prospects. While overseas, it will be necessary to interact with locals and be proactive in asking questions. Since I'm shy and it takes a while for me to get to know people, I want to become more confident and friendly when I talk to people. My aim in the future is to leverage this experience and find a job that involves working extensively with people overseas.

INAGA Shigemi

Academic Faculty

Reassessing conventional values and listening to different opinions

In my seminar, I hope to support my students in reflecting on their own problems and issues as they work with peers to accomplish specific tasks and help them express their findings in writing.The content is wide-ranging, but it allows us to question our preconceptions and the values we take for granted in Japanese society. We listen to the experiences of those around us, people of different ages and backgrounds who think and live differently from us.In this way, I hope that my students can rediscover themselves during their time at university.