Humanities across Borders (HaB)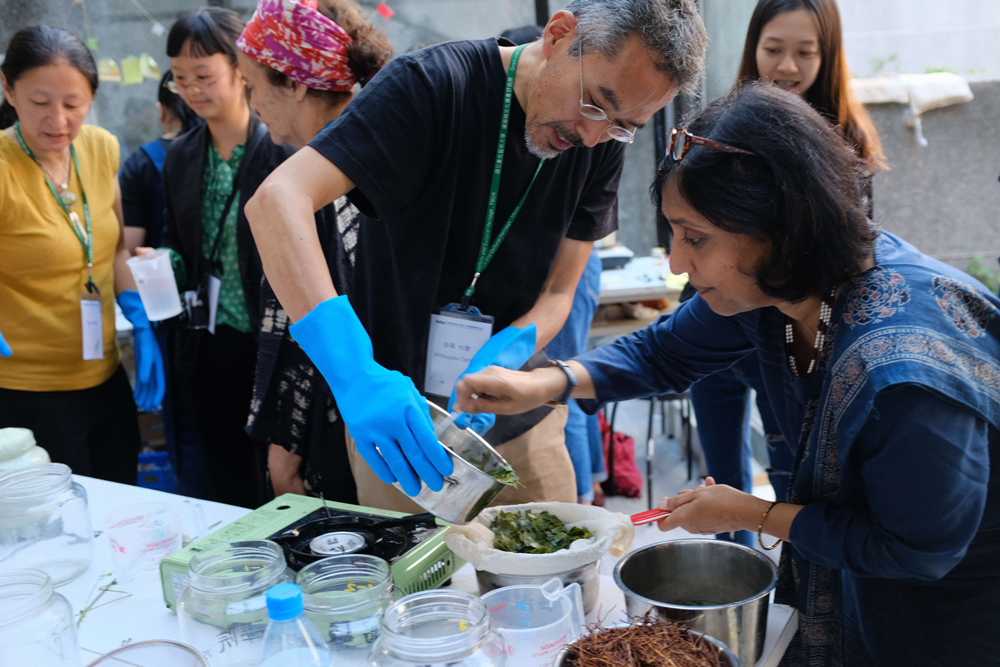 Hosted by the International Institute of Asian Studies (IIAS) in Leiden, Netherlands, Humanities across Borders is an initiative to build a global consortium of educational institutions. The primary objective of the consortium is to collaboratively develop experimental curriculums in the humanities and social sciences to be taught at its member institutions.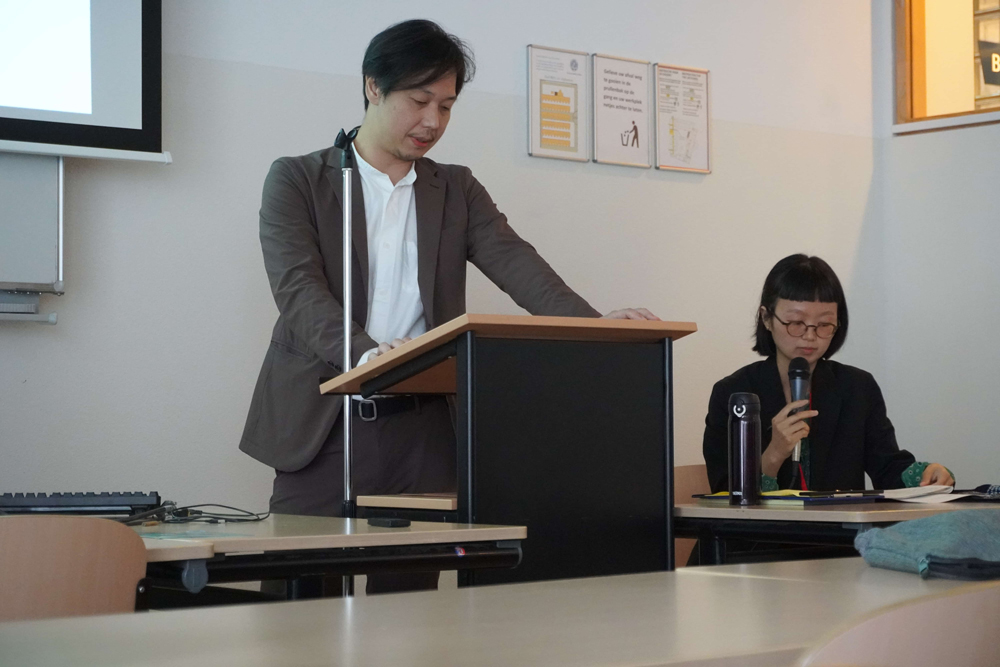 Kyoto Seika University is a member of the Humanities across Borders consortium alongside 17 other educational institutions. Since joining the initiative in 2018, the Center for Innovation in Traditional Industries has presented research at conferences and participated in curriculum-building workshops organized by HaB on the themes of Indigo and Craft as Pedagogy.
Joint Research & Exhibition with Anthropologist Frédéric Joulian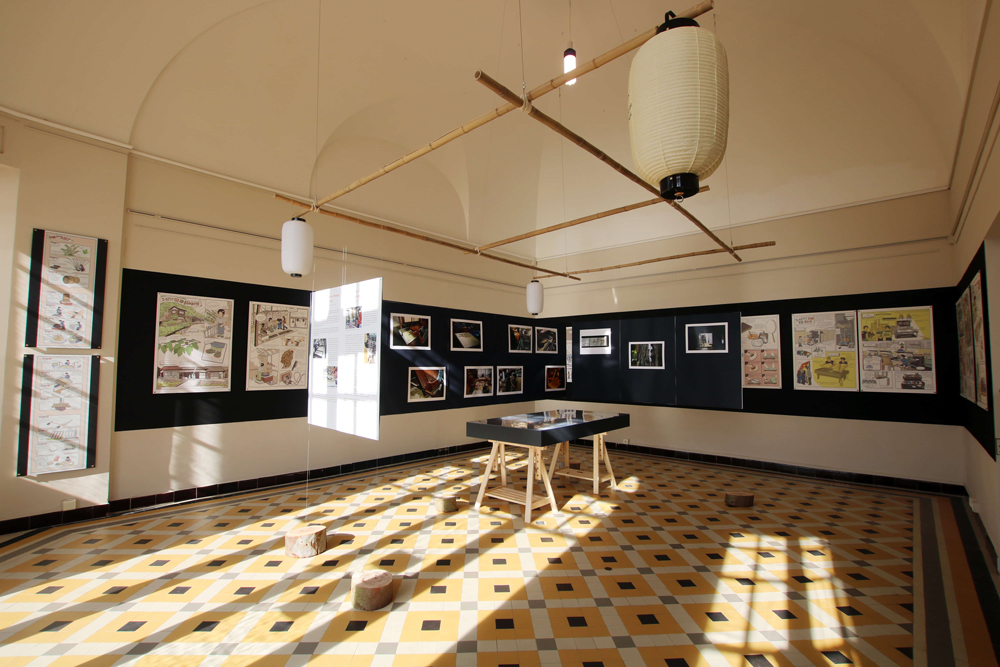 As part of a joint project between Kyoto Seika University and Centre National de la Recherche Scientifique (CNRS), the Center for Innovation in Traditional Industries invited Freédeéric Joulian, an anthropologist and Associate Professor at École des Hautes Études en Sciences Sociales (EHESS), to Kyoto Seika in 2019. He gave two lectures organized by the Center in partnership with the Research Institute for Humanity and Nature, participated in joint research, and co-produced an exhibition in 2020.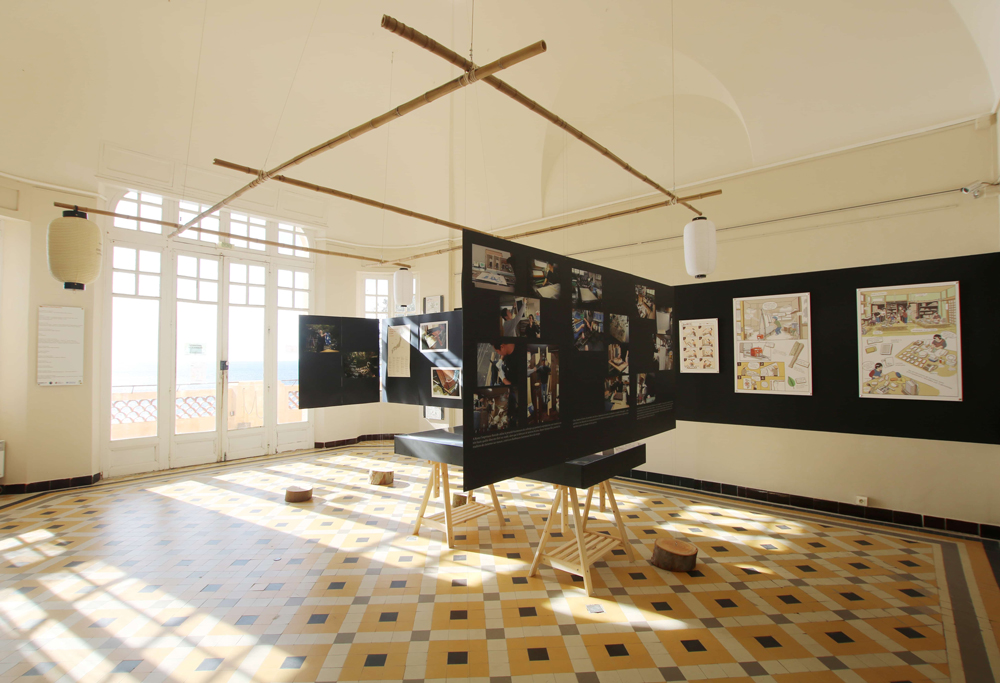 "Anthropographics" is a research methodology developed by Prof. Joulian, in which visual artists are invited to fieldwork sites to record the research in visual art forms such as drawing, photography, and film. In 2019, the Center participated in a joint project with Prof. Joulian to follow the life of washi paper from plant to product. The results of this field research were documented across 22 pages of manga by illustrator and Kyoto Seika University graduate Itsu Horiguchi and shown the following year at Domaine du Rayol in France as part of an exhibition titled Washi: du Mûrier au Manga, l'Art du papier au Japon. Research participants also co-authored a paper titled On Waza's Washi, the art of making Washi in Kurotani, Kyoto Mountains in 2020, which was presented online at the Techniques & Culture International Meeting hosted by Kyoto University, Kyoto Seika University, Centre National de la Recherche Scientifique, École des Hautes Études en Sciences Sociales, and Mucem the same year.
Academic Cooperation with Taipei National University of the Arts
In 2020, Kyoto Seika University signed an academic cooperation agreement with Taipei National University of the Arts (TNUA) with the objective of encouraging scholarly interaction, cultural exchange, joint research, and other forms of academic collaboration, including student and staff exchanges.
The Center has since participated in conferences and symposiums organized by TNUA to present research on the current state of traditional industries in Japan. The Center has also invited a faculty member from TNUA as a guest speaker at its annual symposium titled Things — the Future Seen Through Craft. In 2021, the two institutions hosted a joint panel titled Craft Education and Cultural Knowledge: Perspectives from Taiwan and Japan to discuss traditional weaving and the systems of safeguarding intangible cultural heritage as part of the 12th International Convention of Asia Scholars (ICAS 12).