Seeing the world through the lens of international experience
As information, money, and things traverse national borders through global exchange, students must carefully observe contemporary society to predict where the world is heading. The answers to many pressing issues cannot be found in books and go beyond existing academic frameworks. At the Department of Global Studies, students adopt a multifaceted approach to studying the culture, history, and political economy of Africa and Asia, which are experiencing significant changes as globalization marches on. All of our students strive to become individuals capable of actively researching the global society by learning other languages, improving their communication skills, and undertaking fieldwork. They also learn about Japanese society and culture and build up a skill set that will prove advantageous at international organizations and global companies.
What You Will Study
Learning the basics to deepen your interests

Students first learn the basics of the field before choosing their course based on what interests them about global culture, history, and society. At the same time, they learn practical English communication skills for discussions and business situations.

Choosing a course and seminar matching your interests

Students are divided into their respective courses to explore their research themes. To understand global society, students study the culture of the country where they grew up before joining a seminar from the second semester onward. Here, they narrow down their research topic and acquire the knowledge they will need for their long-term fieldwork overseas.

Choosing a topic of interest and traveling overseas for long-term fieldwork

Drawing on the knowledge gained in their first two years of study, students travel overseas for a maximum of six months to conduct fieldwork on their research topic. Students work to achieve their research objectives while gaining experience not possible in Japan. After returning to Japan, they prepare a report on their activities using data collected in the field. Students then set about preparing for their graduation research.

Giving shape to fieldwork experience for graduation research

Students prepare a logically coherent graduation thesis presenting their research topic based on the materials and findings of their overseas fieldwork. They are supported by a supervisor who provides one-on-one guidance from the conceptual stages of writing the thesis, a culmination of four years' work and the final step toward life after graduation.
A Unique Curriculum
1. Short-term study abroad in Asia or Africa (Year 1)
Students participate in a short-term study abroad overseas for approximately two weeks in an Asian or African country. The students pick a destination from countries and regions like Taiwan, South Korea, Hong Kong, Vietnam, Thailand, and Senegal. By traveling overseas, they can get accustomed to living abroad through firsthand experience of local culture and customs. Students develop the basic skills required for long-term fieldwork in their third year through direct exposure to a different culture.
2. Long-term fieldwork worldwide (Year 3)
In their third year, students conduct fieldwork for a maximum of six months in regions worldwide. They can choose to be based in one of fifteen countries: USA, Canada, Germany, Spain, France, Australia, New Zealand, Fiji, Taiwan, South Korea, Vietnam, Thailand, Turkey, Ghana, or Senegal. While overseas, students study languages at partner universities, interact with local people, and conduct fieldwork on their research topic.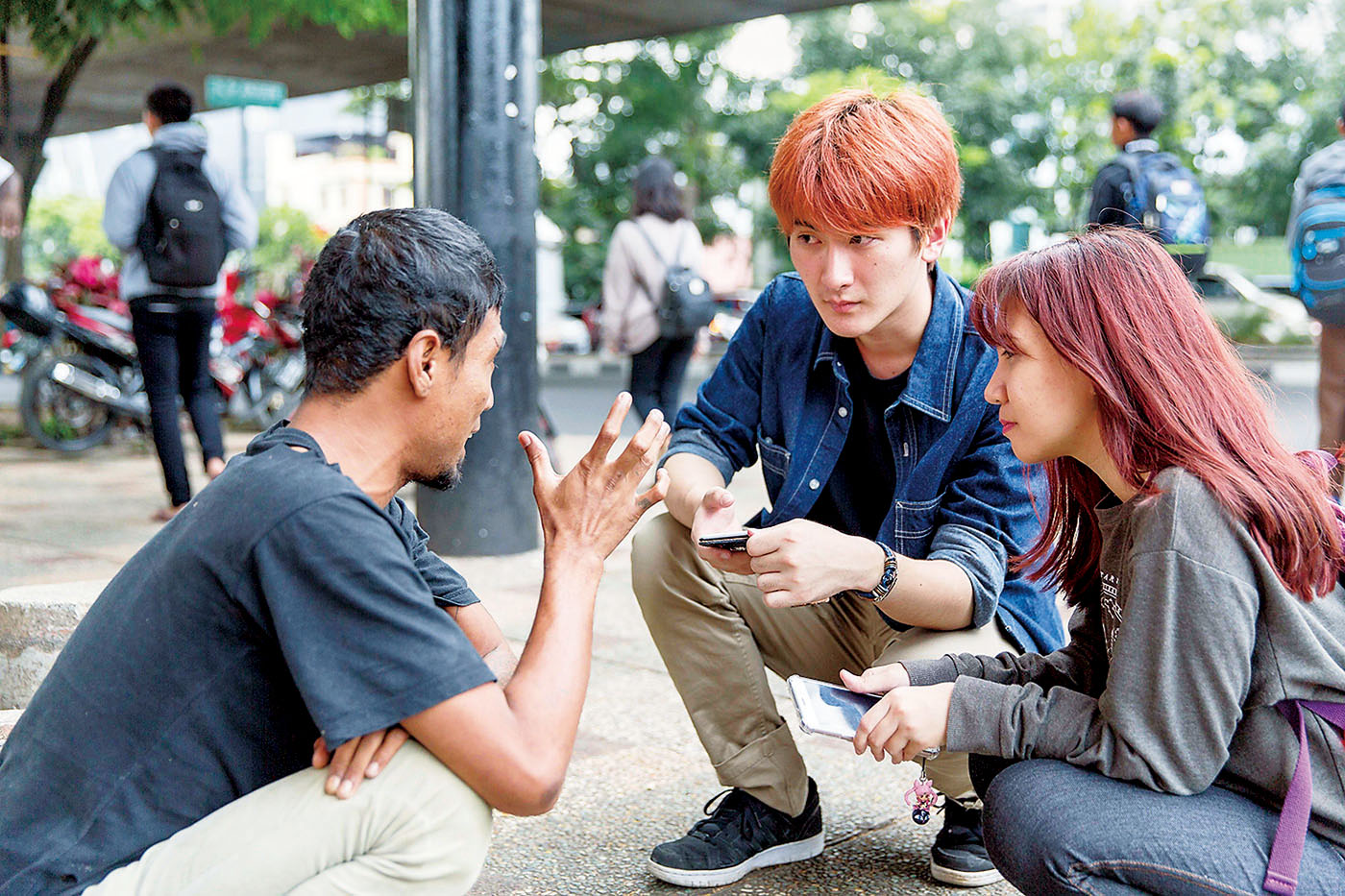 1. Learning from global experience for the path ahead

The objective of the long-term fieldwork is for students to improve their understanding of global problems by directly experiencing another culture through their research. Drawing on this experience, students learn how to discern problems closer to home in their community and anticipate future global trends from their unique perspective.

2. Language skills for communication

Students learn the language skills required to read and interpret information from regions worldwide and exchange opinions with people from different countries. Students also deepen their understanding of local culture and the economy through English and French, one of the major languages spoken in Africa.

3. Destinations suitable for an array of topics

One advantage of studying at a faculty specializing in culture is that students can freely choose from a range of research topics, including social issues, art, religion, and food. Depending on their research topic, students can choose destinations in Asia, Africa, Europe, or America.

4. Faculty continue supporting students traveling overseas

Students have classes and personal guidance from academic faculty before they travel to ensure they are equipped with knowledge and precautions about the place they will travel to as well as methods to effectively research their chosen topic. Many of our faculty members travel the world for research and assist students overseas by regularly checking in on them.
Examples of fieldwork
Research on Maori clothing

Students travel to New Zealand to study the clothing of the indigenous Maori people and deepen their understanding of textile designs and production methods by gathering materials and conducting interviews.

Research on the environmental initiatives of religious organizations in Senegal

Students examine the relationship between religion and environmental issues by studying the multiple religious groups combating desertification in northern Senegal while learning French and Wolof at a partner school.

Survey of Vietnamese orphans and orphanages

Students engage in their research while volunteering at an orphanage to consider the national economic growth and home environments that are behind the smiles of the children there.

Research on the Rukai people of Taiwan

Students research the indigenous Rukai people of Taiwan through interviews with elders who experienced Japanese colonialism to hear their thoughts on Japan and the situation under colonial rule while studying the Chinese language at their host university.
Learning Outcomes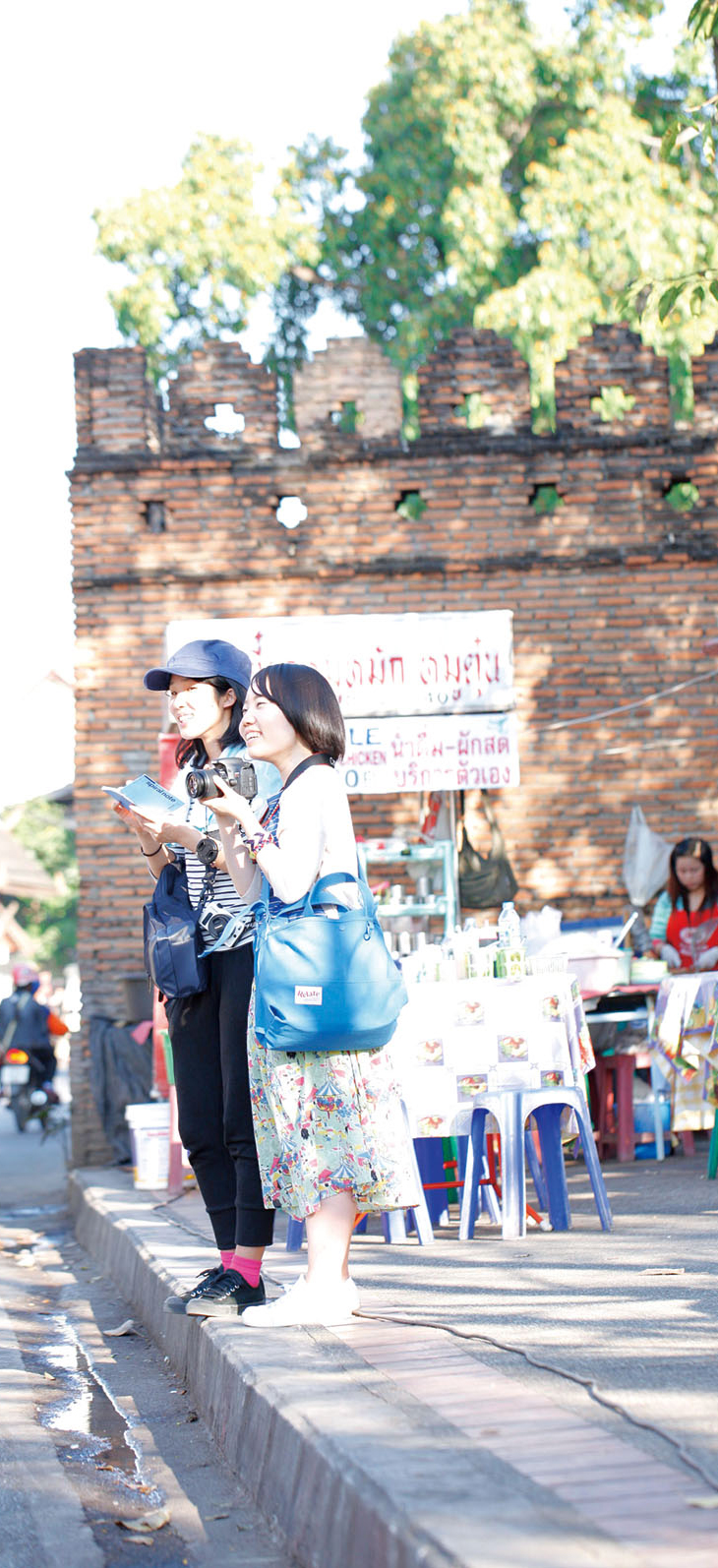 ■ Practical language skills and a breadth of knowledge and experience through the fieldwork at the center of the learning process
Students gain a breadth of knowledge and experience by preparing for, carrying out, and reflecting on the long-term fieldwork overseas central to their studies. They fearlessly tackle the unknown to gather necessary information during fieldwork and forge their own path.

■ Seeing the world from the viewpoint of rapidly developing Asian and African regions
Regions across Africa and Asia are rapidly growing in terms of population, culture, and economy. Students can foresee the likely direction of the global society through their study of these regions, which are expected to have a considerable impact on the international community.

■ Faculty with rich international experience oversee the supervision of students
The supervising faculty are active field workers who are engaged in research in many countries and regions worldwide. They pass on the knowledge and skills they have gained through their extensive experience to students, including effective research techniques and safety tips.
Course Highlights
Global Seminar

Students learn how to search for information, conduct field research, exchange ideas, and basic research methodologies in small classes of about twenty people. This seminar is their first step toward their course, which they begin in their second year of study.

International Cultural History

Students discover the cultural history of several regions and trace the changes in, and stabilization of, cultural exchange. In doing so, they pick up various methods of historical analysis and learn the importance of a historical understanding of culture.

Fieldwork Methodology

Students participate in online meetings with local coordinators to set objectives and develop an action plan for the long-term fieldwork overseas in their third year. By conducting interviews and reading the relevant literature, students gain the language skills, local knowledge, and research techniques required for their fieldwork.

Global Business Theory

Students learn the strategies, rationale, and sought-after skills of multinational companies by studying the historical evolution of global business. They also examine the issues confronting society today and the new global business trends in response to them.
Careers
International business (trading companies, manufacturers, and foreign companies)
Companies promoting Japanese and global cultures (event planning, travel, and tourism)
Publishing, advertising, and mass media- Education (junior/senior high school teacher)
NGOs/NPOs, social enterprise, research

and many more