iC-Cube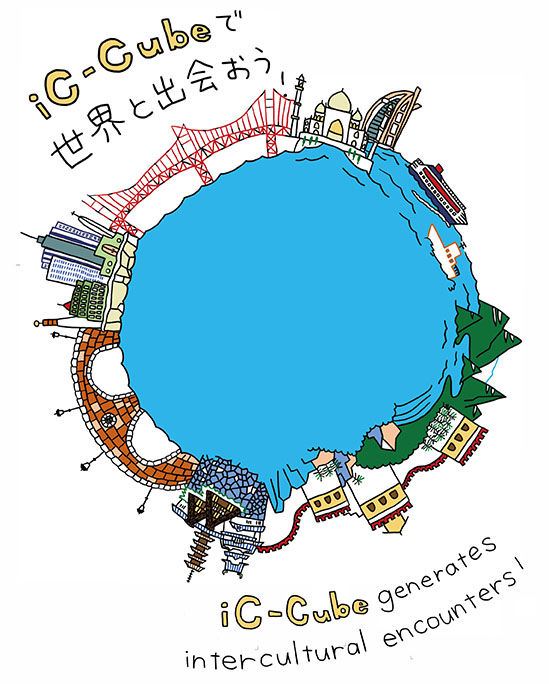 The Inter-Cultural Communication Commons (iC-Cube) is a collaborative learning space for multicultural exchange and cultural learning. The venue hosts international events such as language exchanges, lectures, and workshops in English and other languages. All students are welcome to participate in these exchanges, regardless of their language ability.
iC-Cube User Guide
Location
T-506, Taiho-kan 5F
Open
9:00 a.m.–8:00 p.m.
Monday–Friday (only during semesters)
Lunchtime Cafe: 12:10 p.m.–1:00 p.m.
This is an event held regularly by students during lunch breaks, though the days of the week when it is held may change depending on their schedules. Food and drink are allowed; students are welcome to bring their own lunch to the event. The schedule for events throughout the semester is available on the Seika Portal and via iC-Cube social media channels.
InquiriesKyoto Seika University Global Promotion Group (Hon-kan 4F)
Kyoto Seika University Office for Global Initiatives (Hon-kan 4F)
606-8588
137 Iwakura Kino-cho, Sakyo-ku, Kyoto
Tel: 075-702-5199